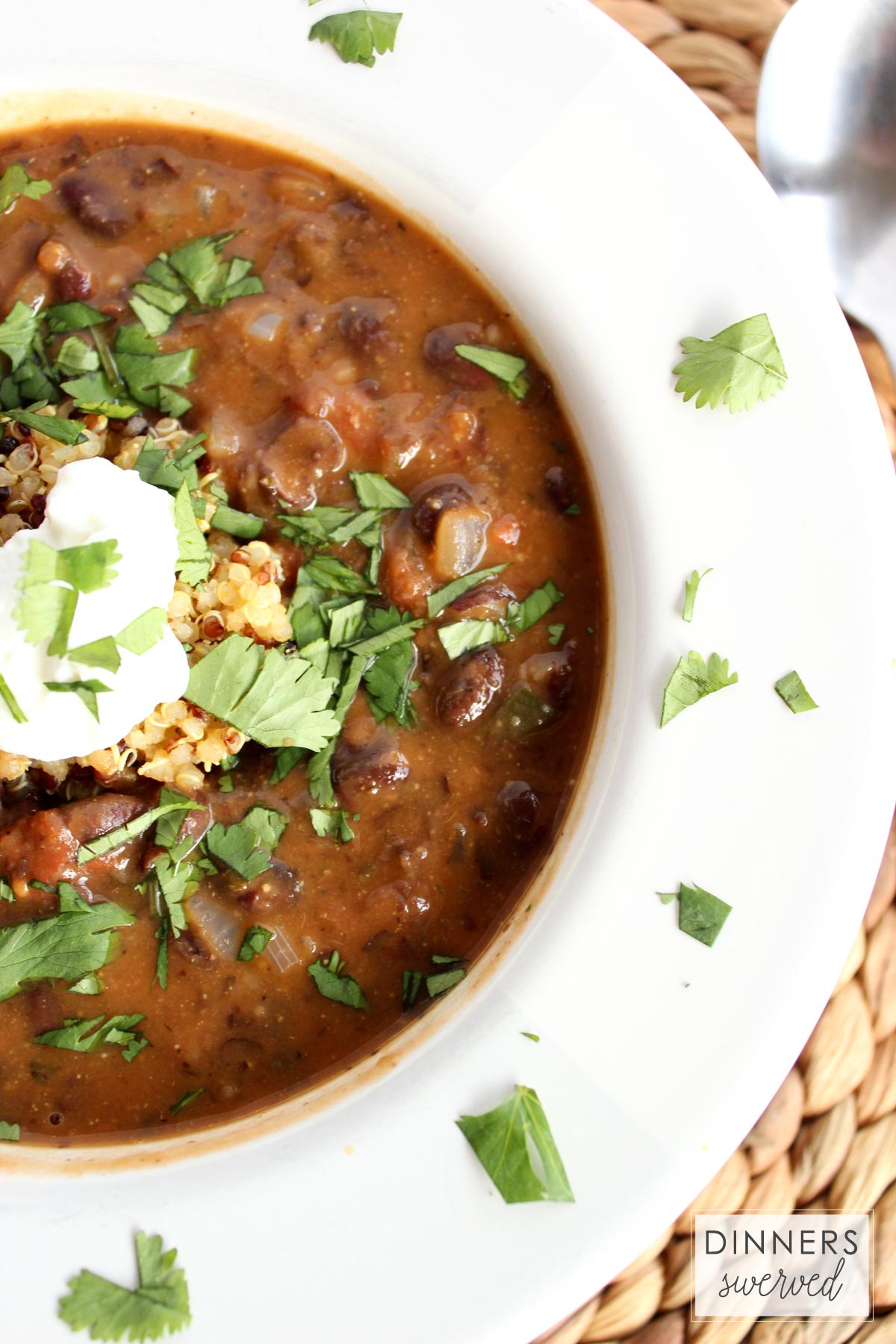 I love this soup! I love the flavors, I love the creamy texture, and I LOVE the ease at which it can be made. It screams comfort food, but amazingly it is super healthy! Serve it with a little quinoa and you have a complete meal that is sure to fill you up, with out filling out your waistline.

Black Bean Soup
Ingredients
1 med white onion, diced finely
1 poblano pepper, diced finely
1½ tsp grape seed oil
4 cans black beans, drained
1 can diced tomatoes with green chilies
1 28oz vegetable stock
1½ tbsp cumin
1 tsp oregano
1 tsp salt
1 tsp black pepper
½ tsp garlic powder
1 lime
1 bunch of cilantro
Optional
Cooked quinoa
Greek yogurt (or sour cream)
shredded cheese
hot sauce
tortilla chips (not as optional as the rest :0)
Instructions
Heat a large pot over med/high heat and than add the grape seed oil, sauté the onion and poblano pepper until the onion in translucent, about 3-5 minutes. Than add two of the drained cans of black beans along with the can of tomatoes with chilies.
While the beans are heating up, blend the other two cans of black beans with ½ cup of stock. Blend until you reach a "mostly" smooth texture, than add to the pot. Add 2 cups of stock to the pot, along with the spices. (You may want to start out with a smaller amount of cumin and add more as the soup cooks; the flavor gets stronger the longer it cooks. I love cumin, so I usually go for the full amount, but I know that some people may like it less. )
Let the pot simmer on low/med for around 15 minutes. At this time check the consistency and the spices. The soup thickens as it cooks, so you may want to add more stock. I usually add about 1 – 1 ½ cups more of the stock. I find that the spices are still pretty perfect at this point, however if you feel that you've weakened the taste by adding more stock, feel free to add a little more cumin, garlic, salt and pepper.
Let it cook for another 10 minutes and than its ready to eat! Seriously, it's done. But you can let it simmer longer on low or keep in a crock pot on "warm" until you want to eat it. Just make sure to check the consistency before you eat, as it may have thickened.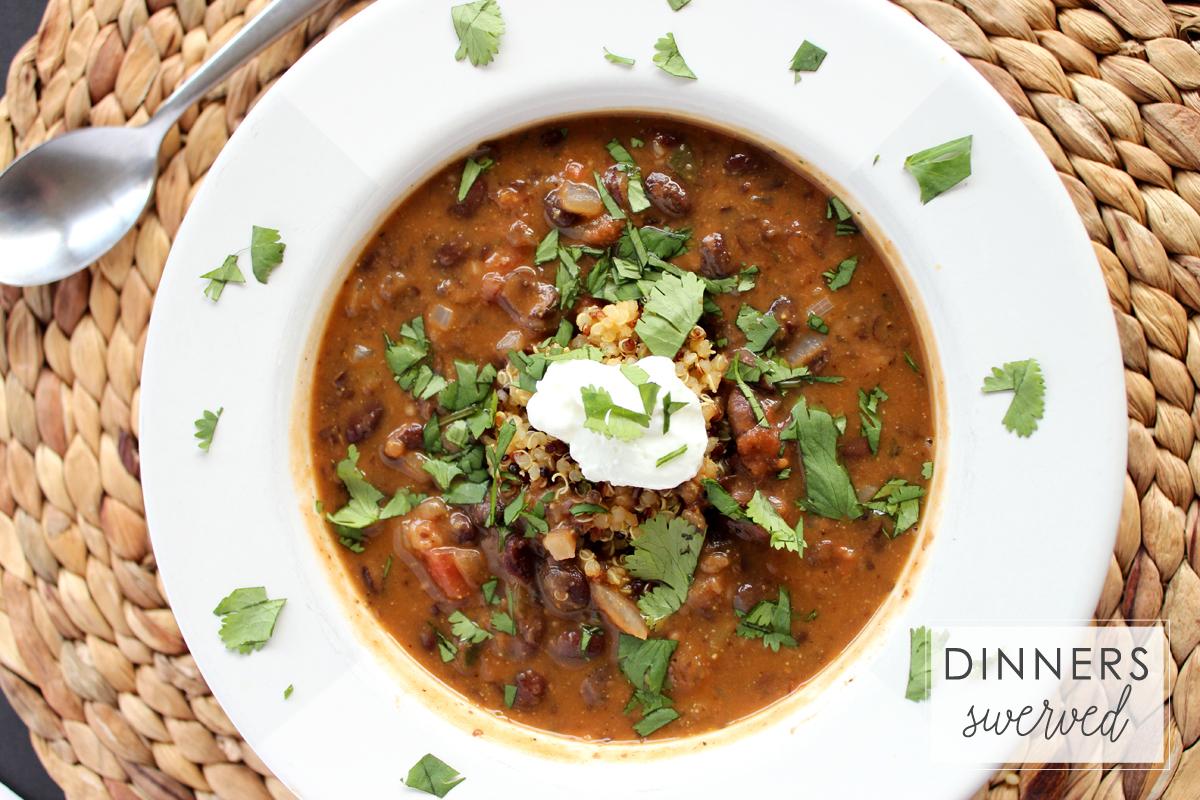 I serve mine with about 1/4 cup of quinoa in a big bowl topped with the soup, fresh squeeze of lime juice, sprinkle of cilantro and hot sauce. You can add cheese and dollop of Greek yogurt if you'd like and I'd highly recommend a few tortilla chips! I hope you enjoy this soup as much as we do!