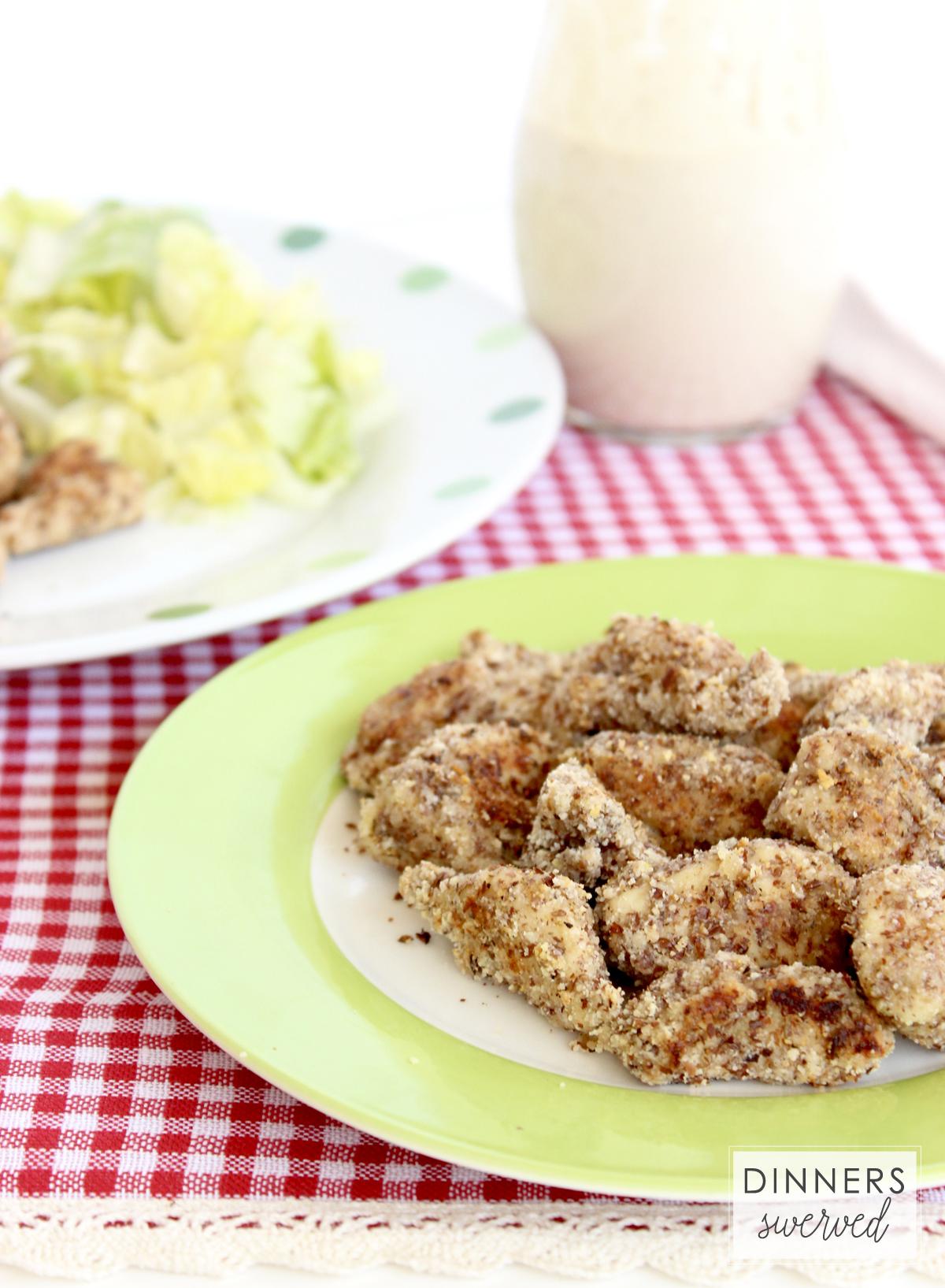 These little babies are delicious and I'm not just saying that because I made up the recipe, okay that may be a little of the reason, but seriously they are delicious! In fact, I would encourage you to double this recipe, its not much more work and you may find yourself taste testing a few (dozen) after baking these.
These chicken bites are "breaded" in a gluten-free and grain-free coating of almond flour, ground flaxseed and grated Parmesan cheese (if you are dairy-free, feel free to leave the Parmesan out) and they are seasoned with salt, pepper and garlic powder. If you have an extra 30 minutes, you can let the chicken sit with a little lemon and salt and pepper, however if you are short on time, this step can be skipped. Another optional step is the egg. Normally, I dip the chicken in the beaten egg than the flour mixture, however today I only did half the chicken in the egg and the other half I simply dredged in the flour and than baked. The official taste testers (my husband and boys) couldn't tell the difference and voted both a success, so I'll let you decide which way you'd like to bake them. Both brown well in the oven, but I think the egg-less chicken bite might get a little bit more crisp on the outside.
These bites are gluten-free and grain-free, but not taste free! They are delicious, easy and super healthy. Serve with your favorite dipping sauce and you've got yourself a snack, appetizer or dinner that is sure to please!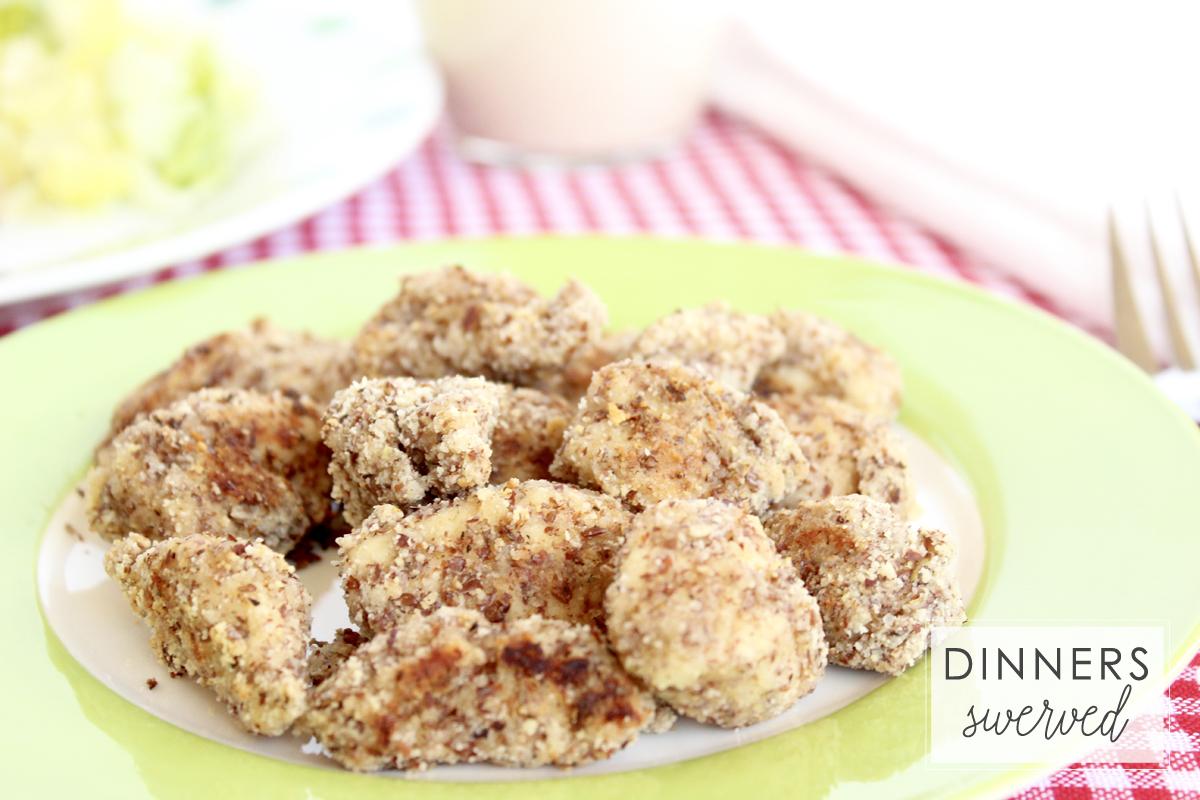 Almond Flour and Flaxseed Chicken Bites
Ingredients
1 – 1½ lbs Chicken Tenders
1½ cup Almond Flour/Almond Meal
¼ cup Ground Flaxseed (Flaxseed Meal)
¼ cup Grated Parmesan Cheese
1 tsp Salt
1 tsp Black Pepper
½ tsp Garlic Powder
1 egg (optional)
1 tsp water
1 Lemon (optional for flavoring chicken)
Instructions
Preheat oven to 425 degrees.
Cut up chicken into cubes or leave in strips. *** Optional step, place cut up chicken in glass dish with half of the juice from a lemon, and a pinch of salt and pepper. Sit for 30 min. (can omit the "marinating" of chicken)
If using the egg, crack into a pie pan with 1 tsp water and beat together.
Put all dry ingredients into an additional pie pan or large dish and blend together with a fork or whisk.
Start dredging chicken first through the beaten egg, than the almond flour mixture. Than place on a greased baking sheet. You may skip the egg and simply dredge through the flour mixture and than place on the baking sheet.
Bake for 15 minutes, flip chicken, and than bake an additional 10/15 minutes. Chicken is done when it is white in the middle and juices are clear.
Serve with favorite dipping sauce(s).