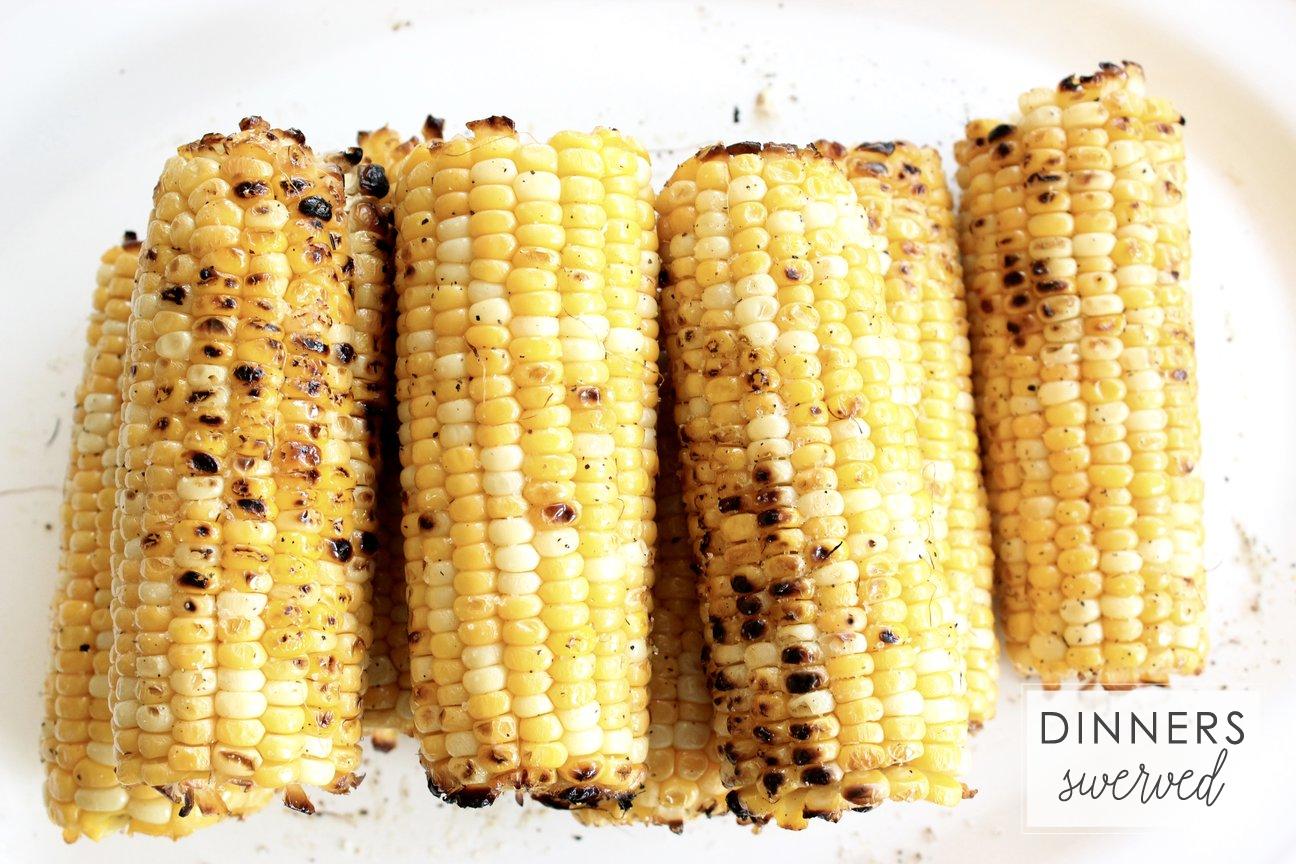 As always, I'm a little late to the party (I.E. The Corn Grilling Party) and boy am I sorry I decided to be fashionably late!  You guys…this is the simplest way to cook fresh corn and it's so, so good! Growing up in the Midwest, I've boiled a lot of corn and I've been to my fair share of Corn Roasts, but I've never put the cobs directly on the grill. I was surprised at how fast the corn cooked and how sweet it tasted. It was, by far, the easiest corn I've ever made and I hope you try it soon!
This will probably be my vaguest recipe ever, in fact this is probably more of a technique than anything else. Here's what I did. I started by preheating my grill on a medium heat level. While the grill warmed up, I brushed the corn cobs with olive oil and sprinkled a little bit of salt and pepper on them. I than put the corn on the grill and turned it every few minutes. Total cooking time was between 10-15 minutes. After the corn was done I took it off the grill, rubbed some butter on each cob (sorry, my Midwest genes refuse to let me skip the butter) and than added a bit more salt and pepper. Done. Perfect. Easiest.Corn.Ever.
Try this "recipe" or technique this weekend, it will go great with you BBQ  and is sure to be a hit!
Happy Eating!
-Nancy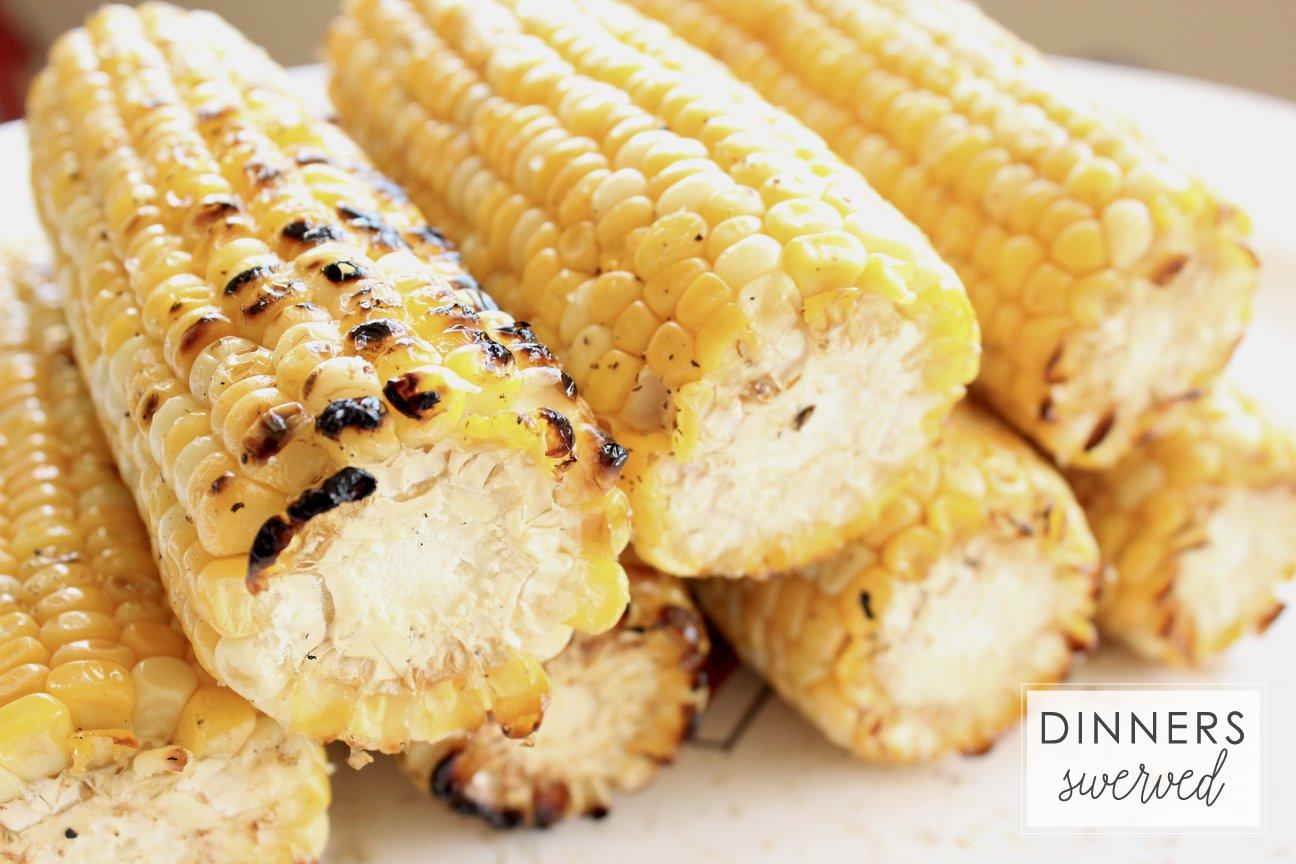 Grilled Corn
A super easy and super tasty way to cook Corn on the Cob!
Ingredients
Corn Cobs (husks removed and cleaned)
Olive Oil or Grape Seed Oil
Salt and Pepper
Butter
Instructions
Preheat Grill to a medium heat level
Rub or Brush Olive or Grape Seed Oil onto each Cob
Sprinkle with a little Salt and Pepper
Place on Hot Grill
Turning every few minutes
Corn is done in about 10 - 15 minutes
Remove from Grill
Rub butter on the warm corn
Sprinkle more Salt and Pepper if desired
Serve Immediately