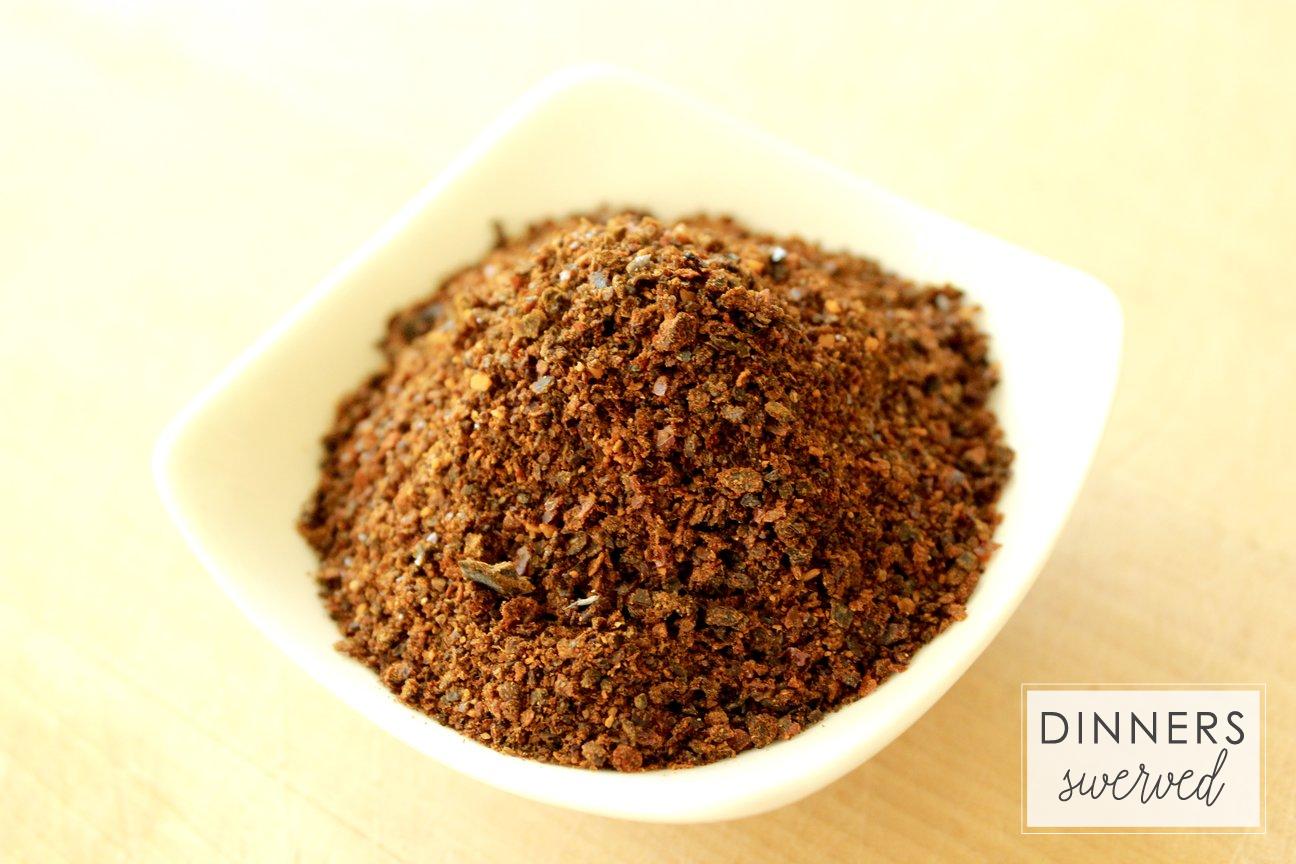 A few weeks ago, we were at a restaurant and my husband ordered a chicken breast that had a Pasilla Pepper seasoning on it and it was delicious, so delicious the Mister asked if I could recreate something similar. I love a good cooking challenge, so I set out to make a spice rub that would would knock your socks off ….
Some of you may have heard of Pasilla Peppers, but I am sure there are a few of you who are asking yourself "What is a Pasilla?"  Many grocers and foodies alike (ahem, myself included) tend to thing that a Pasilla is a dried Poblano Pepper, but we'd be wrong. The Ancho pepper is the dried form of a Poblano. A Pasilla Chile or Pasilla Negro is the dried form of the Chilaca Chile Pepper. Both dried peppers have a similar look, however the Pasilla is longer and thinner, whereas the Ancho is a little shorter and fatter.
On my search to find ground Pasilla peppers, I came up empty. However, I found this bag of dried Pasilla and Ancho Chile Pods.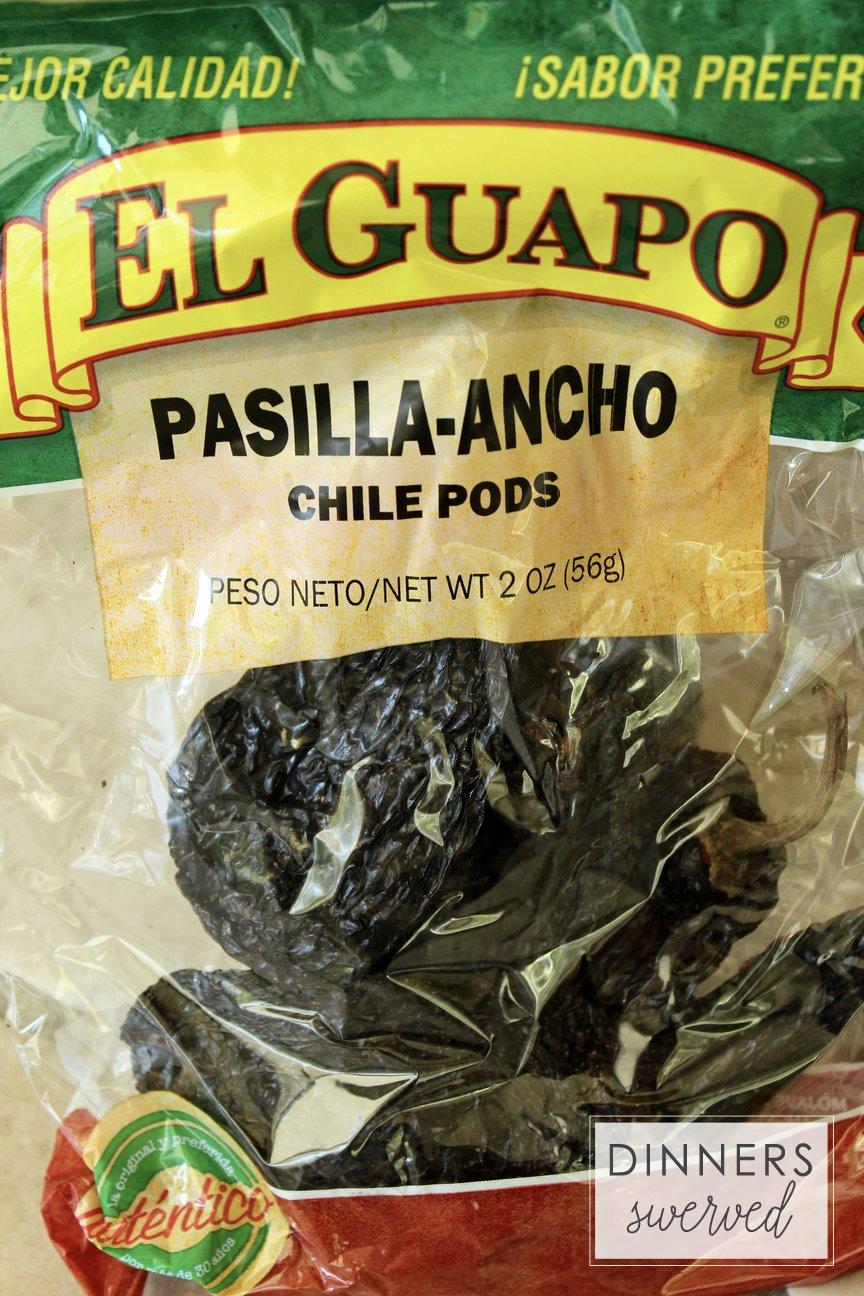 The Ancho (Poblano) Chile is on the left and the Pasilla (Chilaca) Chile is on the right.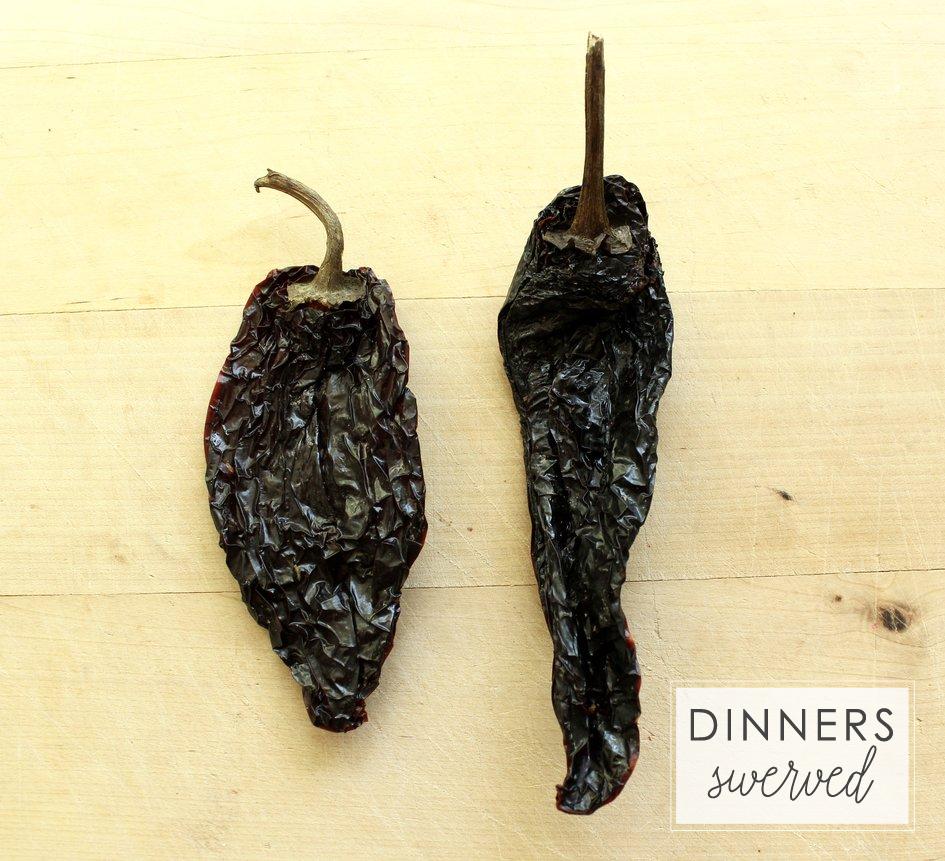 This is what they look like ground. Again, the Ancho is on the left and the Pasilla is on the right.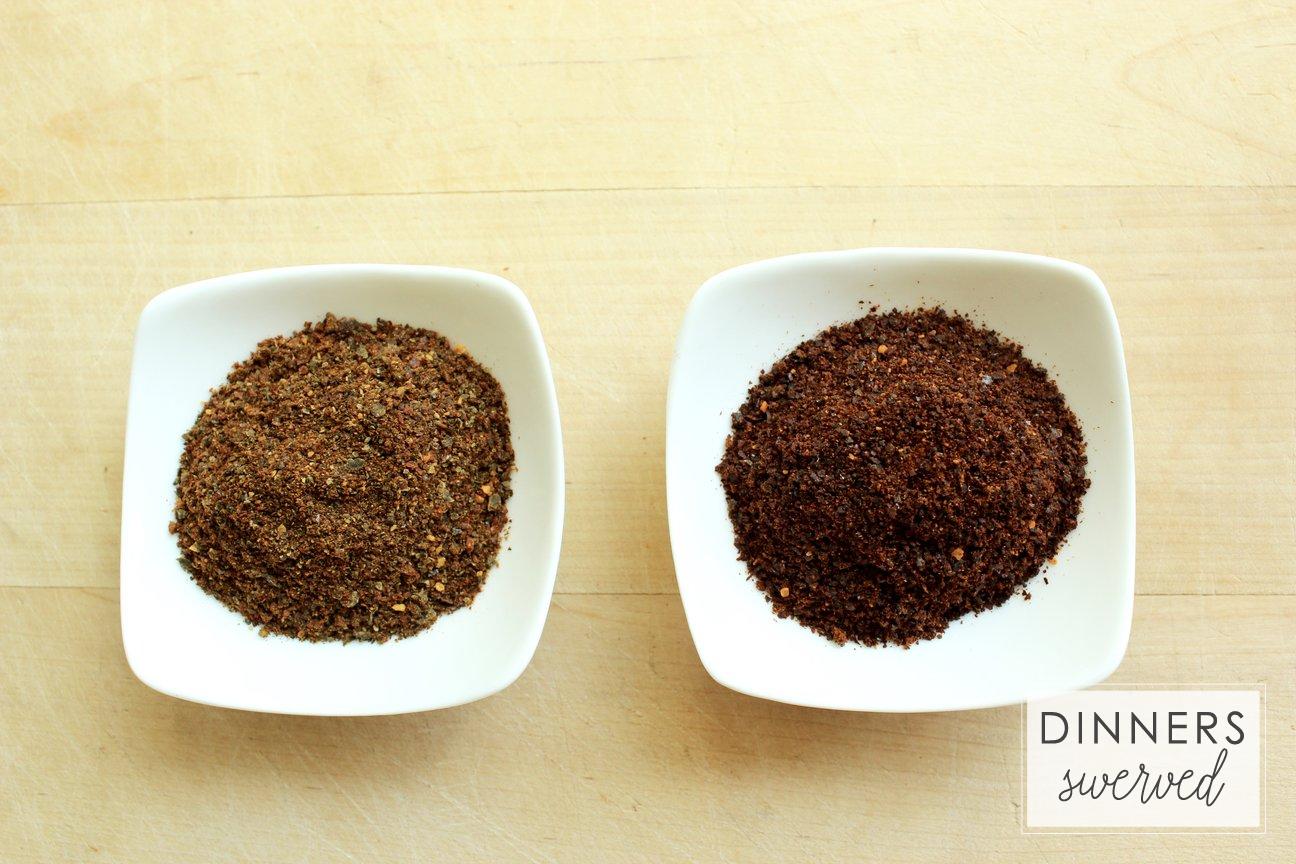 I tasted both ground peppers and both had a bitter, mild heat flavor. I think the Pasilla might have a slightly richer flavor, but they are pretty darn similar. The point to this stream of pictures is that, if you can't find Pasilla Peppers, feel free to use Ancho Chiles. No, they are not the same, but I like to give you options!
To start out you will need to grind up one or two peppers. I have an old coffee grinder that I use for grinding spices, but a high powered blender might work. I ground up two pods to begin with and that gave me about 1/4 cup ground pepper. You only need about half of it for the rub, so you could keep it in a sealed container for later, or double this recipe. To the ground Pasilla, I added cumin, garlic, oregano, onion powder and a little sea salt. Are you starting to imagine how great this is going to taste? I don't think you'll be disappointed.
Once the mixture is combined, you are ready to put it on chicken breasts or pork chops (this mixture covers about 1 to 1 1/2 lbs of meat). I thoroughly cover each piece of meat and than let it sit in the fridge for a minimum of an hour, but longer is even better.
Here is what the chicken looks like covered…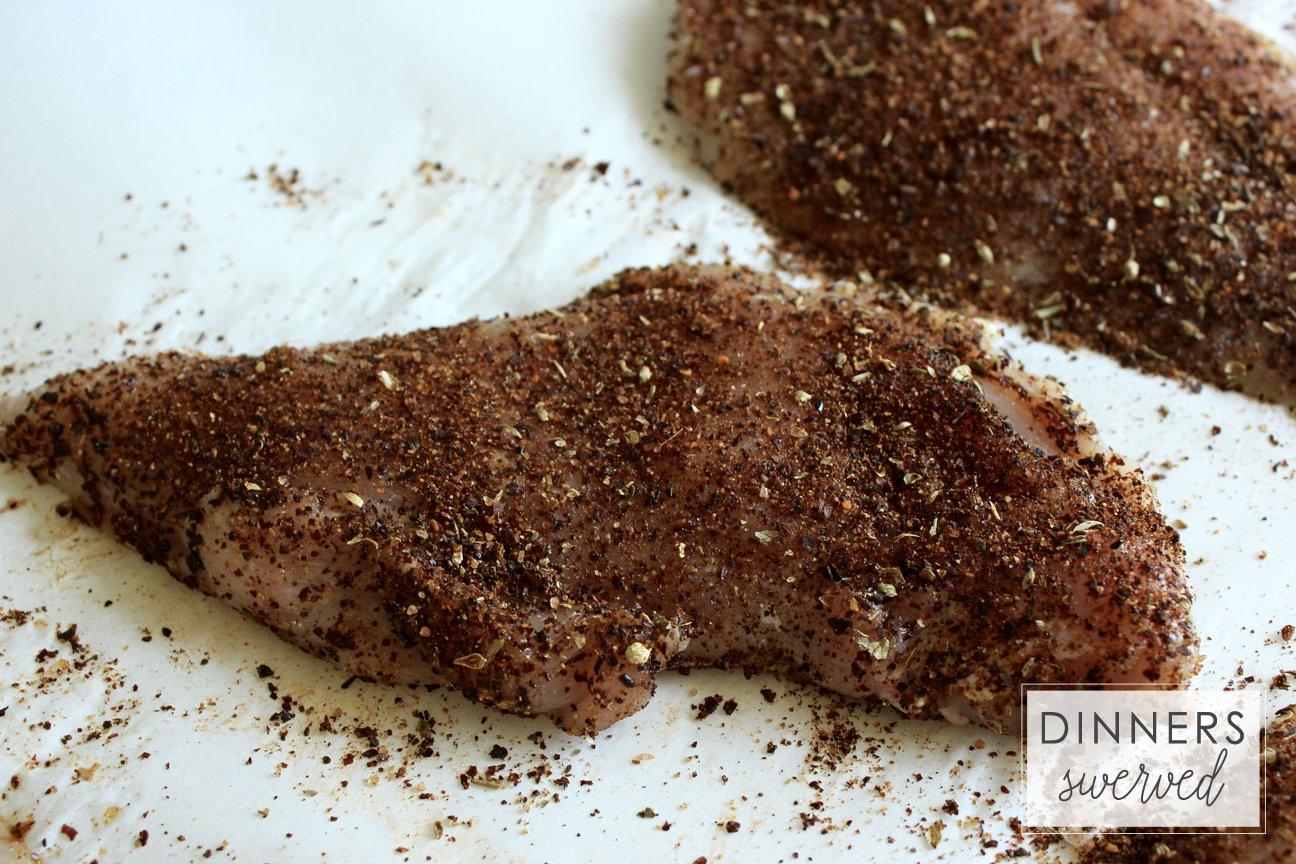 Here is what the pork chops look like…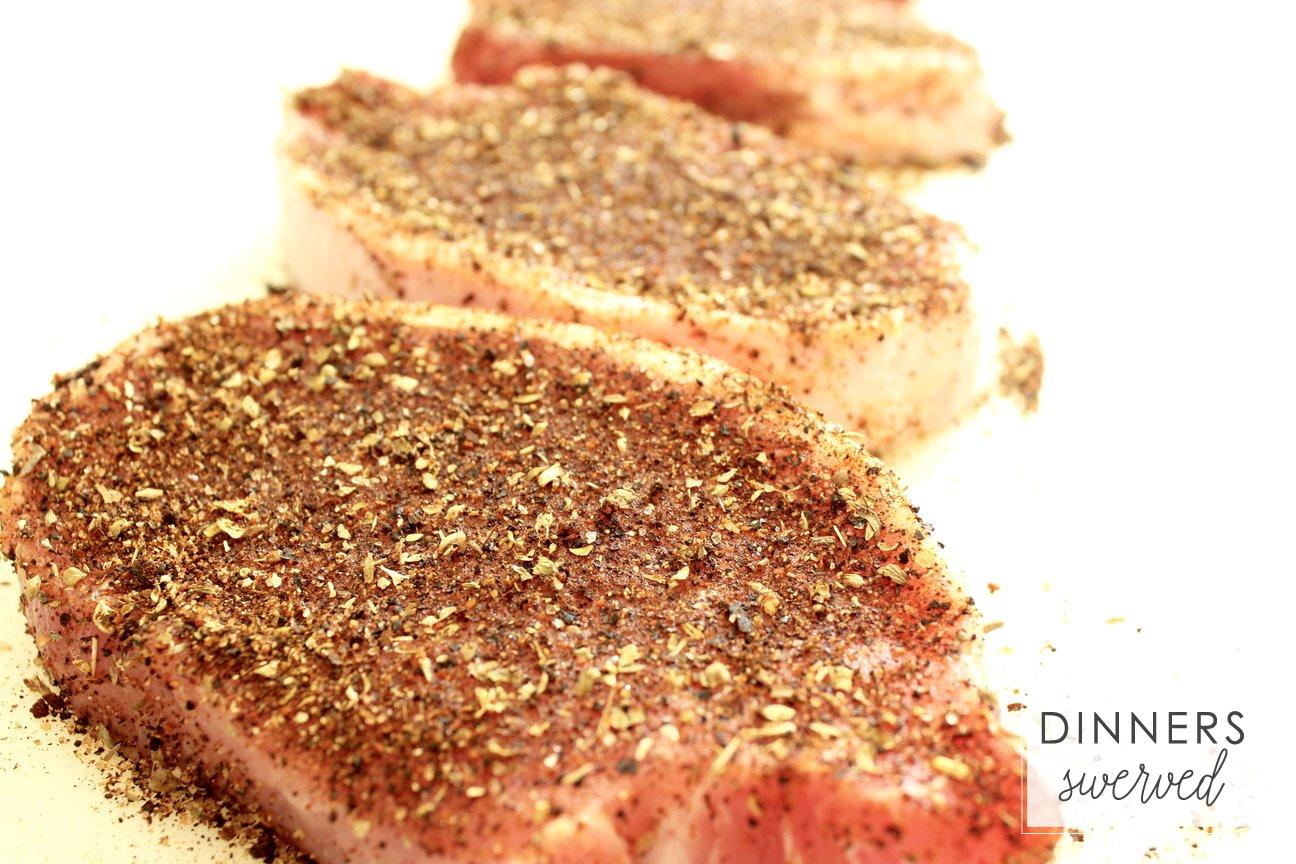 When you are ready to cook them, take them out of the refrigerator for about 15 minutes (give or take) to come to room temperature. I grilled both the chicken and the pork chops, the chops for about 4 minutes a side (until the reached an internal to about 165 degrees) and the chicken was about 3-4 minutes a side (or until the inside was no longer pink). Lastly, I squeezed fresh lime juice over the grilled meat before serving…viola PERFECTION.
Pork Chops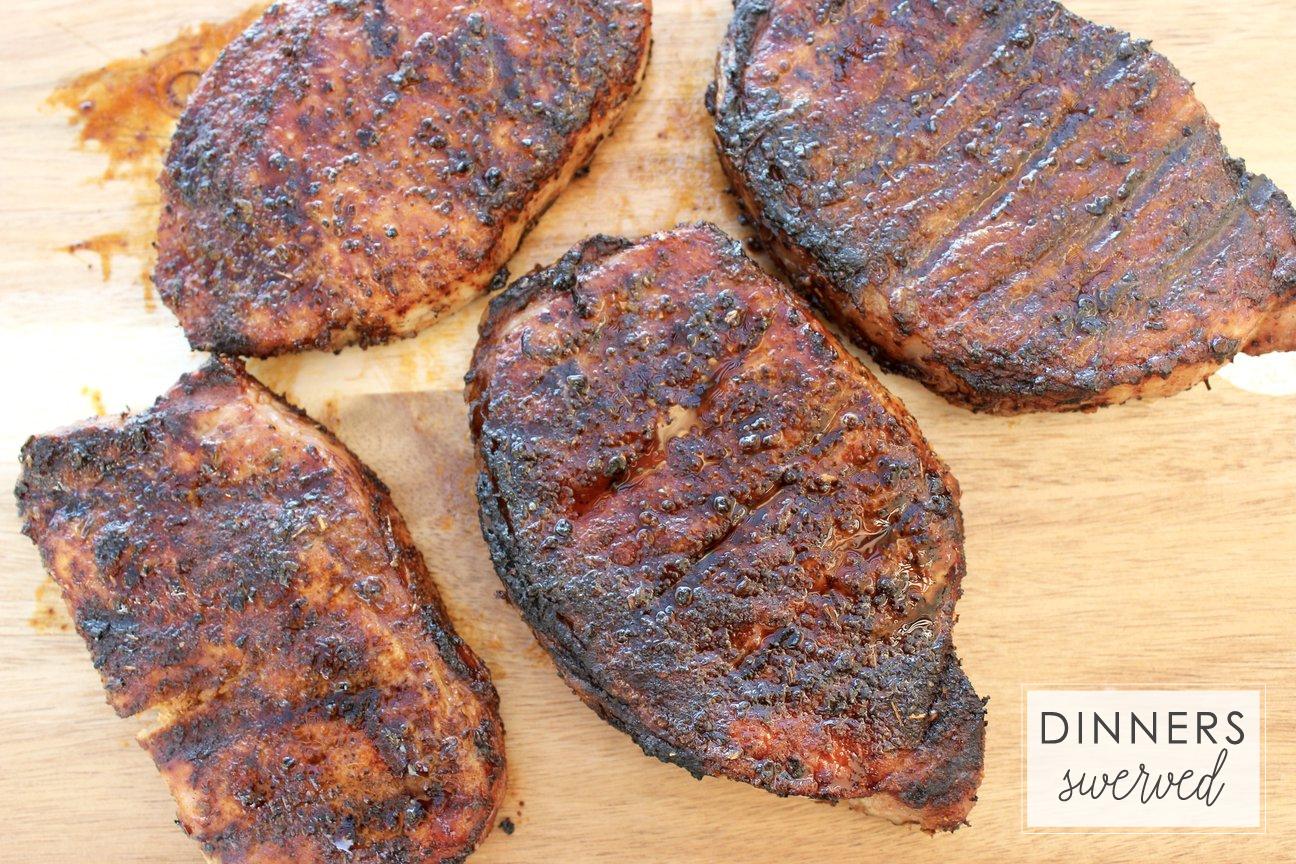 Chicken Breasts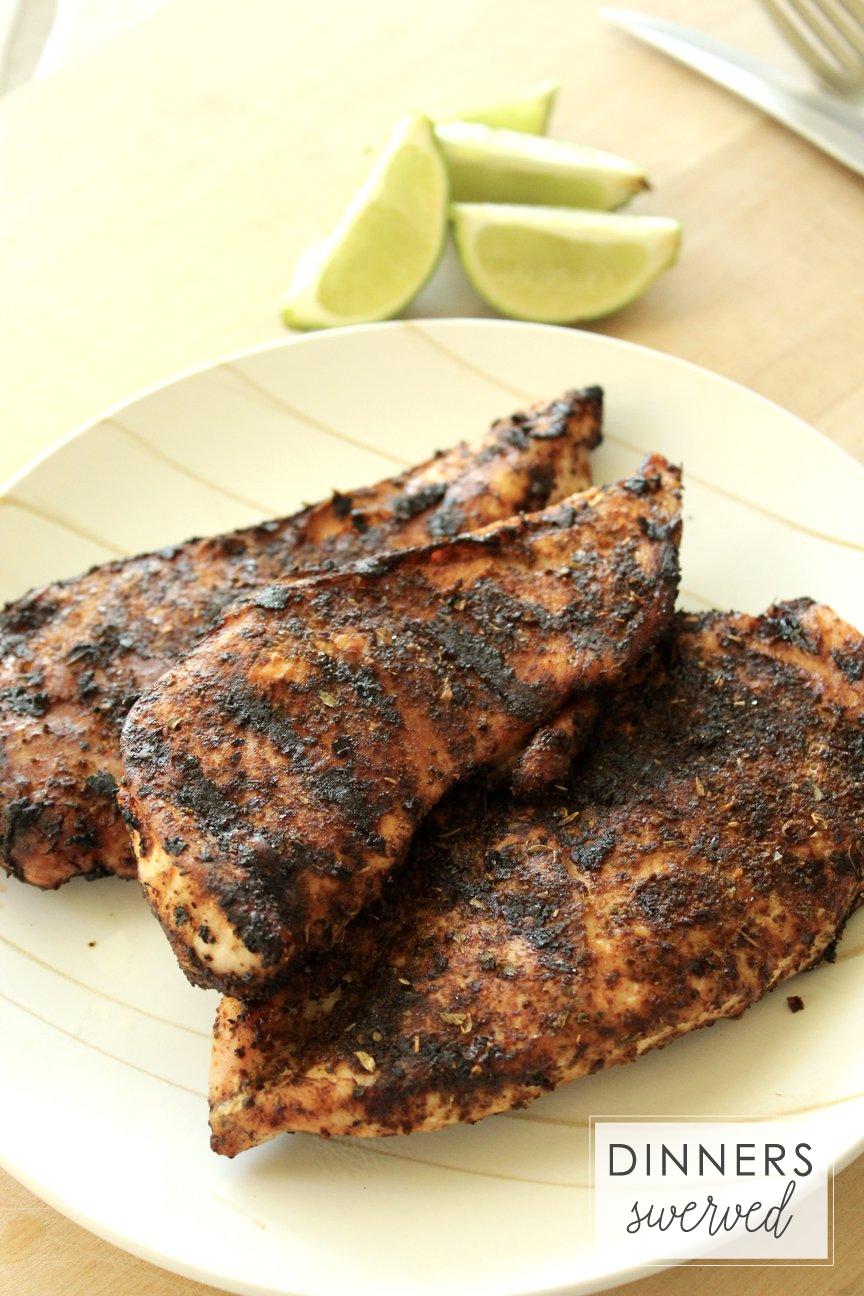 I admit to thinking there were too many "spices" in this rub, so I gave my kids lemon flavored pork chops. However, once they saw ours, they promptly traded theirs in and tried the Pasilla Rubbed Pork and DEVOURED their meal. They both had two servings and then said "That was sooooooo good mom!" I had them try the chicken and got the same reaction. That, my friends, is pretty much the best endorsement ever.
Try this spice rub, it's easy, tasty and will get your raving reviews…I'd call that a win!
Happy Eating Friends!
~Nancy

Pasilla Rub for Chicken or Pork
Easy spice mix for chicken or pork
Recipe type:
Rub or Sauce
Ingredients
For the Spice Rub
2 tbsp Ground Pasilla Peppers (may substitute ground Ancho Chile if needed)
¾ tsp Cumin
¾ tsp Sea Salt
½ tsp Dried Oregeno
¼ tsp Garlic Powder
¼ tsp Onion Powder
Additional
1-2 Limes
1- 1½ lb Chicken Breasts or Pork Chops
Instructions
Grind two Pasilla chile peppers in a spice grinder or high powered blender
Mix all spices in a bowl
Rub on Chicken or Pork
Let sit for minimum of one hour, place in refrigerator
Remove from fridge for about 15 min before grilling
Grill meat on med/med-high until insides no longer pink (about 3-4 minutes per side)
Squeeze fresh lime juice over chicken or pork, immediately after taking off grill
Serve and enjoy