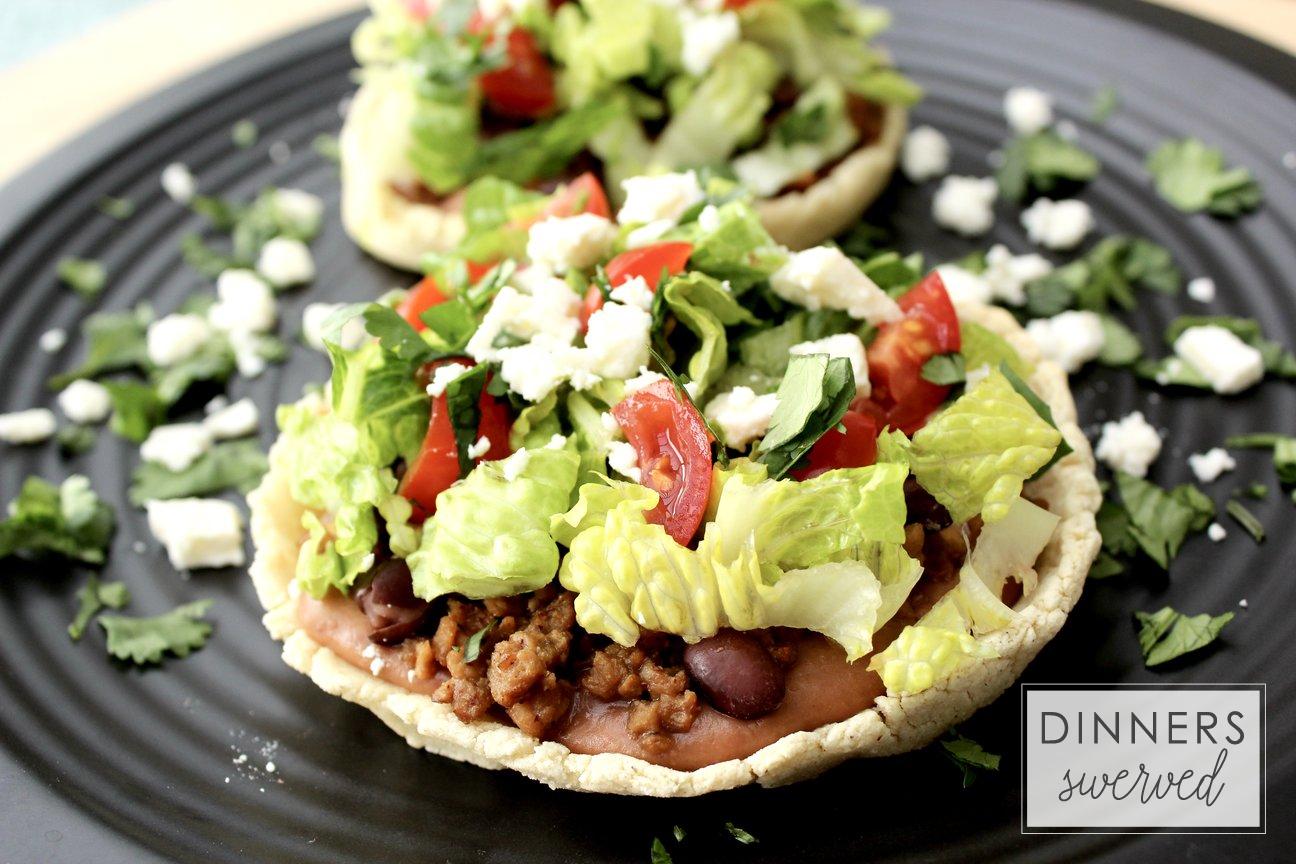 If it's not apparent by now, I have a serious food crush on Mexican Food! I think my family would eat Mexican food every night of the week if I let them, we seriously love it. While tacos and burritos have their special place in my heart, Sopes are my most favorite thing to order and to make. Sopes look like a thick corn tortilla with sides, traditionally they are fried for a minute or two, however I made these a little healthier by baking them instead. They are not difficult to make and they taste oh-so-good, give these a try ASAP!
This is the Corn Masa I buy at my local grocery store.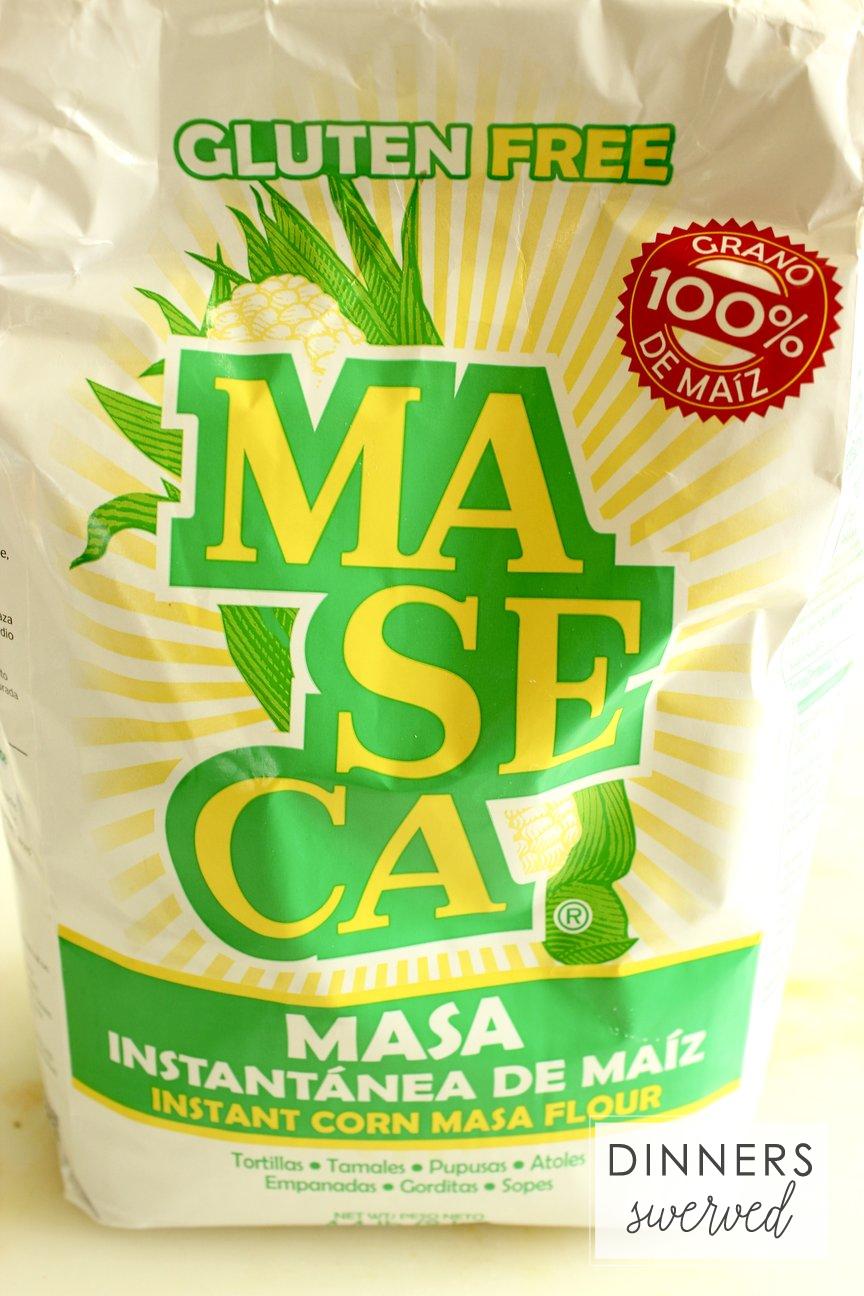 I mix 3 cups Masa with 1 1/2 cups warm water, the juice of two limes and about a 1/2 teaspoon of salt.  A lot of times, I need to add 1/2 cup more water, but start with the 1 1/2 cups first and add a tablespoon more at a time. A soft, pliable dough ball will form, looking like this…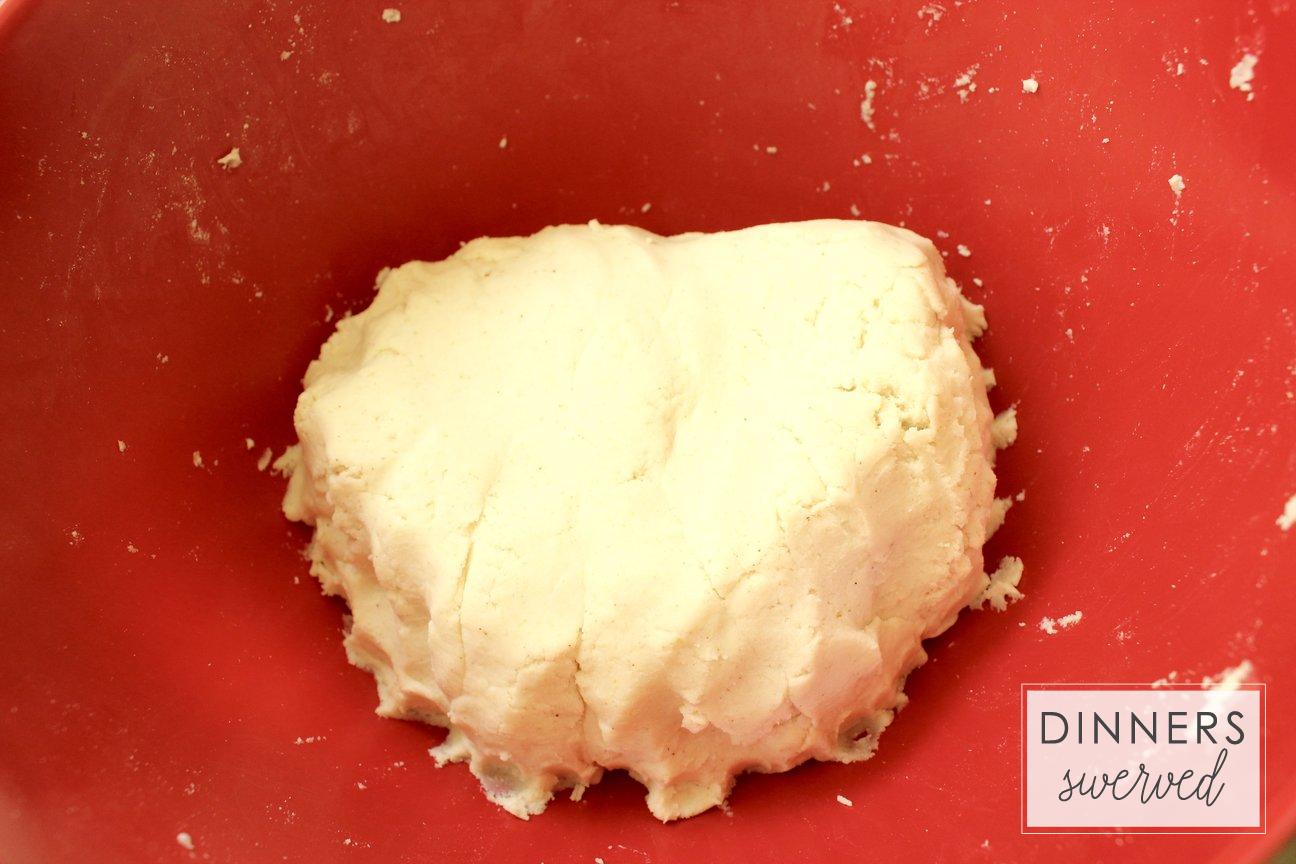 I do not have a tortilla maker, so I do this the old fashion way. I take about a 2 inch ball of dough and roll it between two sheets of parchment paper.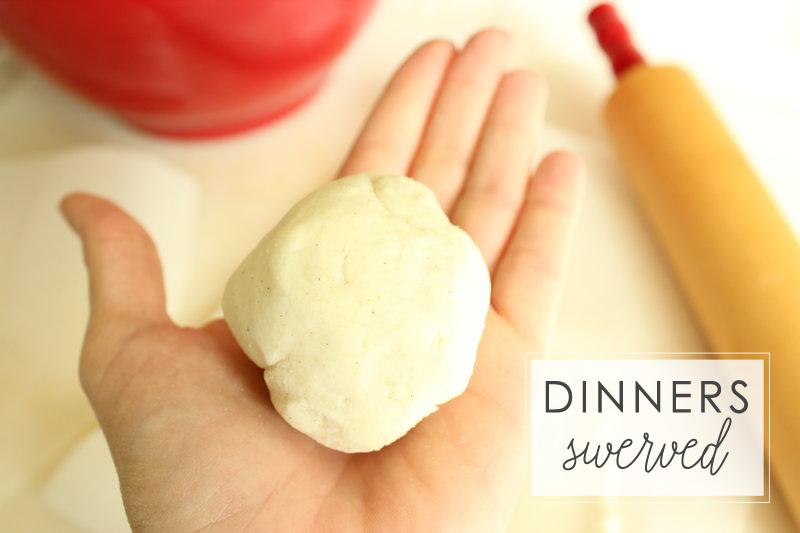 I roll it out until it forms a 3 – 4 inch "tortilla" that's approximately 1/4 inch thick. Do not worry if it isn't perfect, that's part of the home-made charm!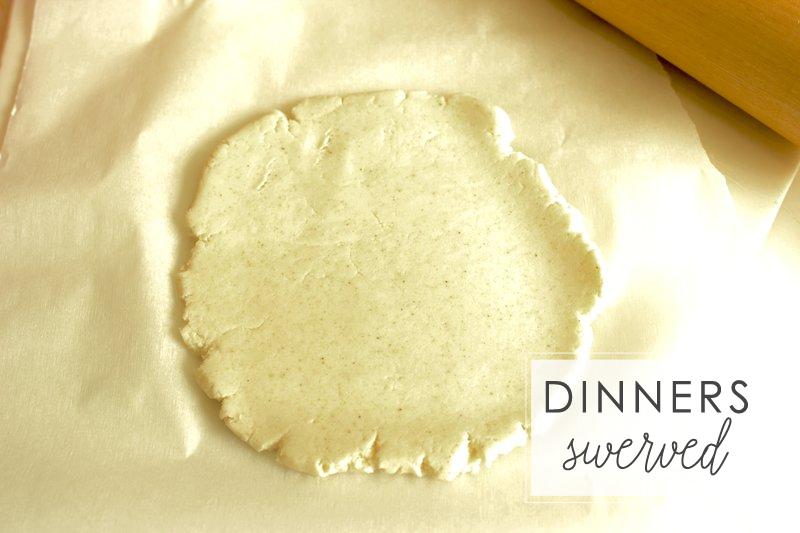 I than crimp the sides up, wetting my fingers to smooth any cracks or holes. The sides are about 1/2 inch high.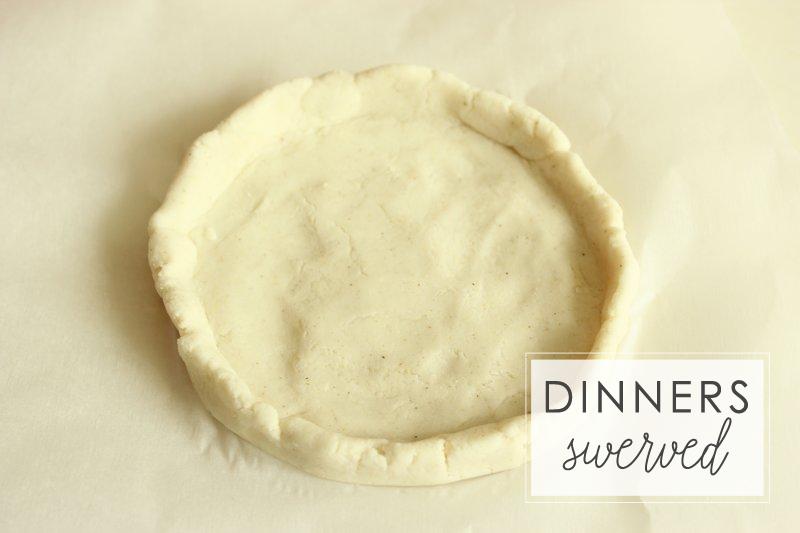 I place five or six on a parchment lined baking sheet and bake, at 400 degrees for 15-18 minutes. Check on them half way through (around the seven minute mark) to make sure they aren't burning. Unlike, when they are fried they will not turn golden brown, they will stay a white-ish color, but will start to harden slightly. You do not want them to be completely crispy, like tostada, you want them to harden just a little bit, while still being tender in the center. (I know that sounds weird, but trust me…they are great!)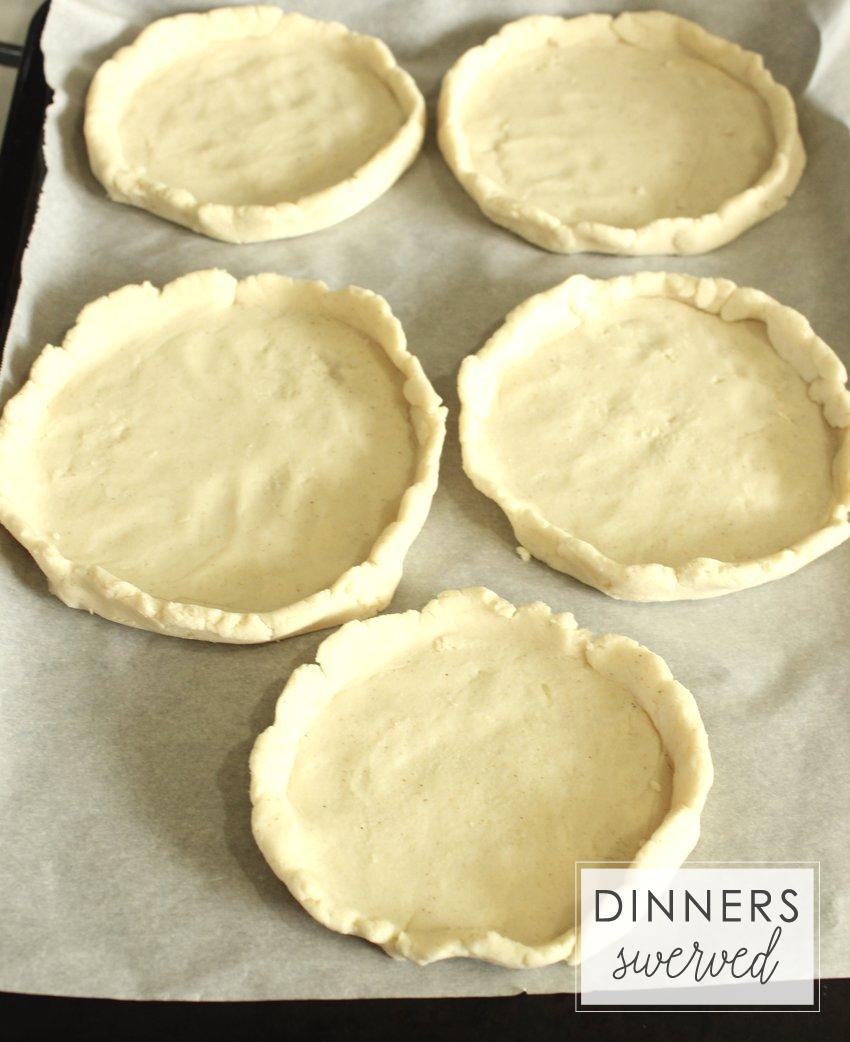 You can serve them warm or allow them to cool. I like to fill them with refried beans, ground beef or turkey (I actually used a "fake meat" on this one) lettuce, tomatoes, black beans, cheese, etc. What ever you put in a taco you can pile on top of your Sope. It's a fun way to change up Taco Tuesday or any other Mexican food night you've got planned. They also can be made into appetizer size, just use a 1 inch ball of masa and roll it to a 2 inch in diameter "tortilla" fold up the sides and cut the baking time in half and viola…a fun appetizer for your next get together.
These Sopes are delicious, healthy and a hit with the kiddos. I hope you love them as much as we do!
Happy Eating,
~Nancy

Sopes
A Fun and Healthy take on a Classic Mexican Dish.
Ingredients
3 cups Masa
1½ - 2 cups Warm
2 Limes, juiced
½ tsp Salt
Parchment Paper
Rolling Pin
Baking Pan/Sheet
Toppings (suggestions):
Refried Beans
Black Beans
Meat or Meat Substitute
Lettuce
Tomatoes
Cheese
Salsa
Guacamole
Instructions
Preheat oven to 400 degrees
Combine 3 cups Masa with 1 1/12 cups warm water, lime juice, and salt. You will most likely need to add more water, add 1 tablespoon more at a time, Until, a soft dough ball forms
Form a 2 inch ball of dough
Roll out to 3-4 inch in diameter "tortilla"
Wet fingers and crimp up the sides (apprx. ½ inch high), smoothing out cracks and holes
Bake for 15-18 minutes, checking at the 7 minute mark
Serve warm or cool with your favorite taco fixings
Can be stored in an air-tight container for a day or two (refrigeration recommended)