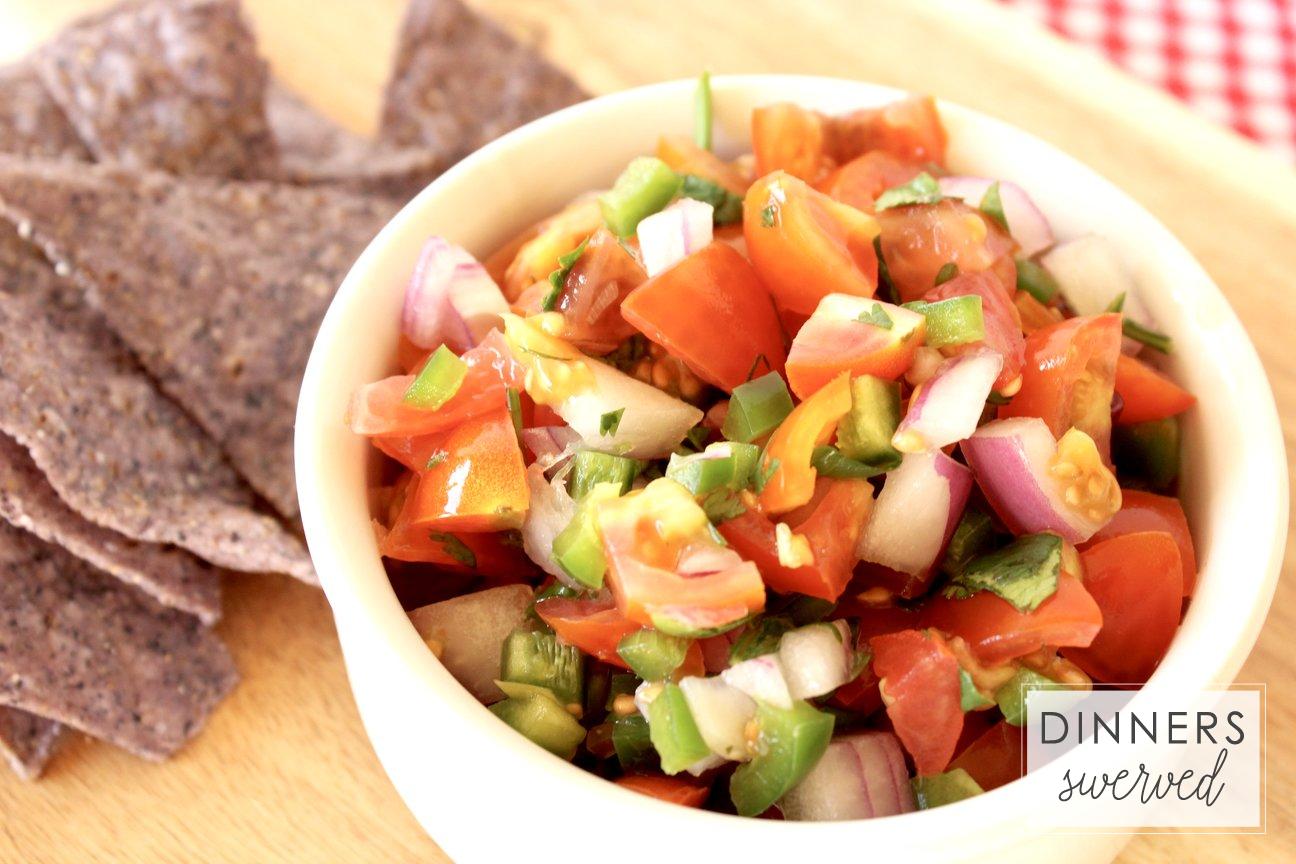 We are a hot sauce/salsa loving family. I'm not sure a meal is served in this house where some sort of zippy condiment isn't added. Pico de Gallo is my husband's all-time favorite and it is hands down the most requested salsa in my house. It's a healthy way to add a ton of flavor and freshness to any dish!
I toss diced tomatoes (roma or cherry), red onion, jalapeño, cilantro, fresh lime juice and salt into a bowl and viola you've got Pico de Gallo. You can eat it right away, but the flavors taste even better when you let them sit for about 20-30 minutes (if you can last that long :-).
We love this Pico de Gallo on tacos, burritos, enchiladas, eggs, pizza, salads, or simply with tortilla chips. It's fast, it's easy and it's a must for your next Taco Tuesday (or Wednesday, Thursday, Friday…).
Happy Eating!
~Nancy

Pico de Gallo
A quick, delicious and healthy way to add flavor to any meal!
Ingredients
⅔ cup Tomatoes, diced (I use about 15 Grape Tomatoes, you could use Roma or Beefsteak)
¼ cup Red Onion, diced
1 Jalapeno, finely diced (remove seeds to reduce heat, may omit entirely if you choose)
2 Tbsp Cilantro, finely chopped
½ tsp Sea Salt
1 Lime, juiced
Instructions
Mix all ingredients together
Taste, add more salt if desired
Let sit for up to 30 minutes to let flavors meld together, but can be eaten immediately
Enjoy!