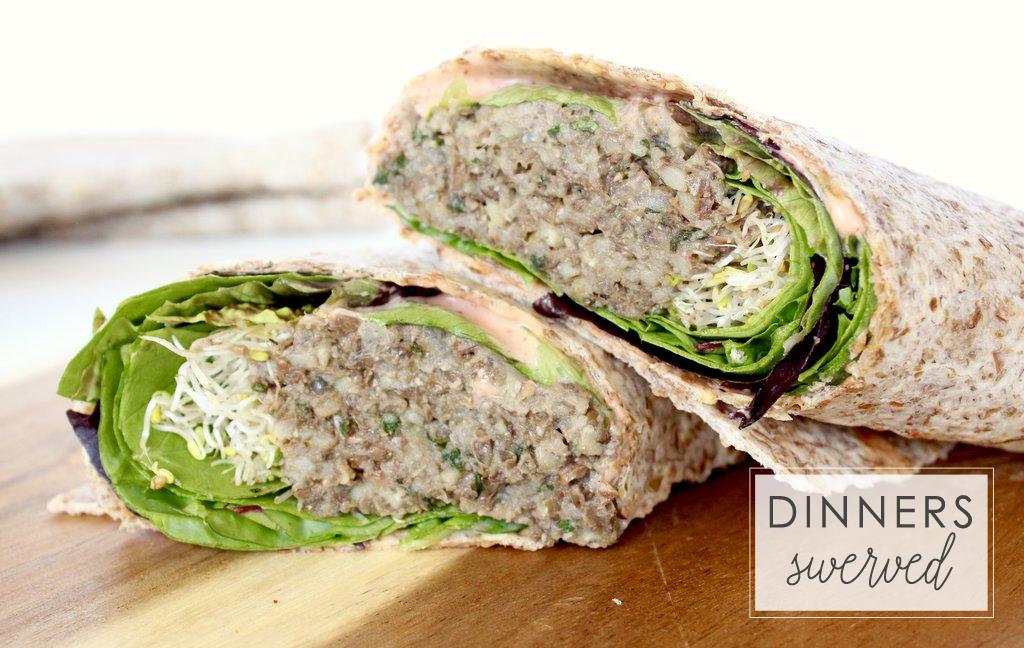 I'm sure I'm like a lot of you when I say, I pack a lot of lunches every week day. I get up early and pack for my husband and boys, all of them different and all of them pretty darn healthy. That being said, I rarely prepare my lunches ahead of time. Total Face-Palm moment, I know. I'm usually in the middle of some task when I realize my blood sugar is dropping and I need to eat STAT! I'd like to say that I take the time to make a salad or wrap every day, but more times than I'd care to admit, you'll find me hoovering in tortilla chips and salsa and calling that lunch. This is what makes this Smashed Lentil Wrap with Sriracha Mayo a lunch game changer for me! It's easy, fast and delicious, plus it makes enough for several lunches!!
This is a Lentil Wrap, so obviously you need…lentils. I've discovered the pre-cooked lentils at Trader Joes and I love them! They make this wrap come together super fast, however if you'd rather cook your own you certainly can do so.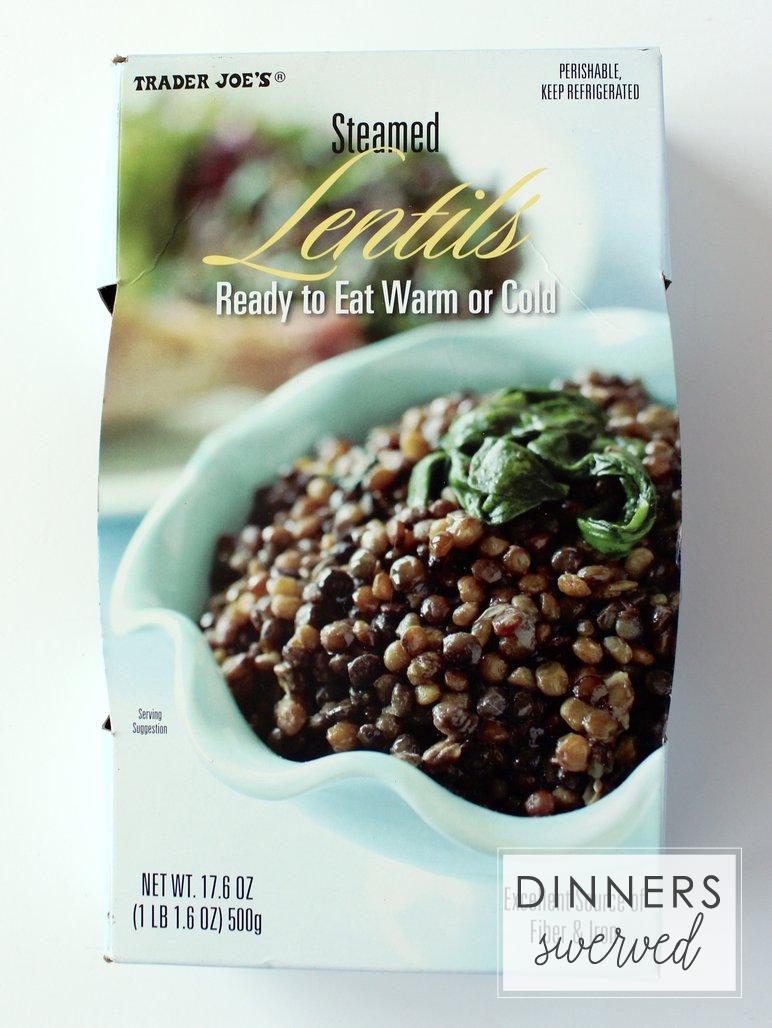 This wrap comes together so fast, like "you have no reasons not to make it" fast! Take your ingredients, put them in food processor and pulse to your desired consistency, I like it a little chunky, but you can blend more if you'd like. Set the Smashed Lentils aside and mix up your Sriracha Mayo, feel free to add more or less Sriracha depending on your preferred spice level. Grab your sprouts, lettuce and tortilla and let's get ready to assemble!
I like the Ezekiel Sprouted Grain Tortillas, because they add a nutty-ness to the wrap that I think perfectly compliments the smooth texture of the lentils. You could use a lavish wrap or a gluten-free tortilla if you'd prefer to do that.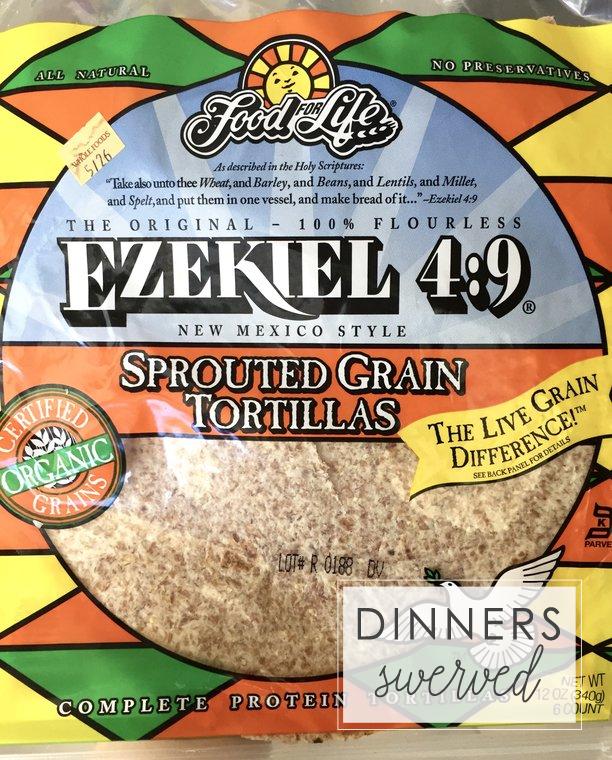 Assembly time! Lay a tortilla down, spread a tablespoon or two of mayo on top of the tortilla, cover with a handful or two of mixed greens, a large handful of Alfalfa Sprouts (trust me you need these) and about 3/4 of a cup of smashed lentils. Roll up, cut in half and enjoy! The leftover smashed lentils last several days in an air-tight container, so you've got lunch for tomorrow or a hearty snack later on!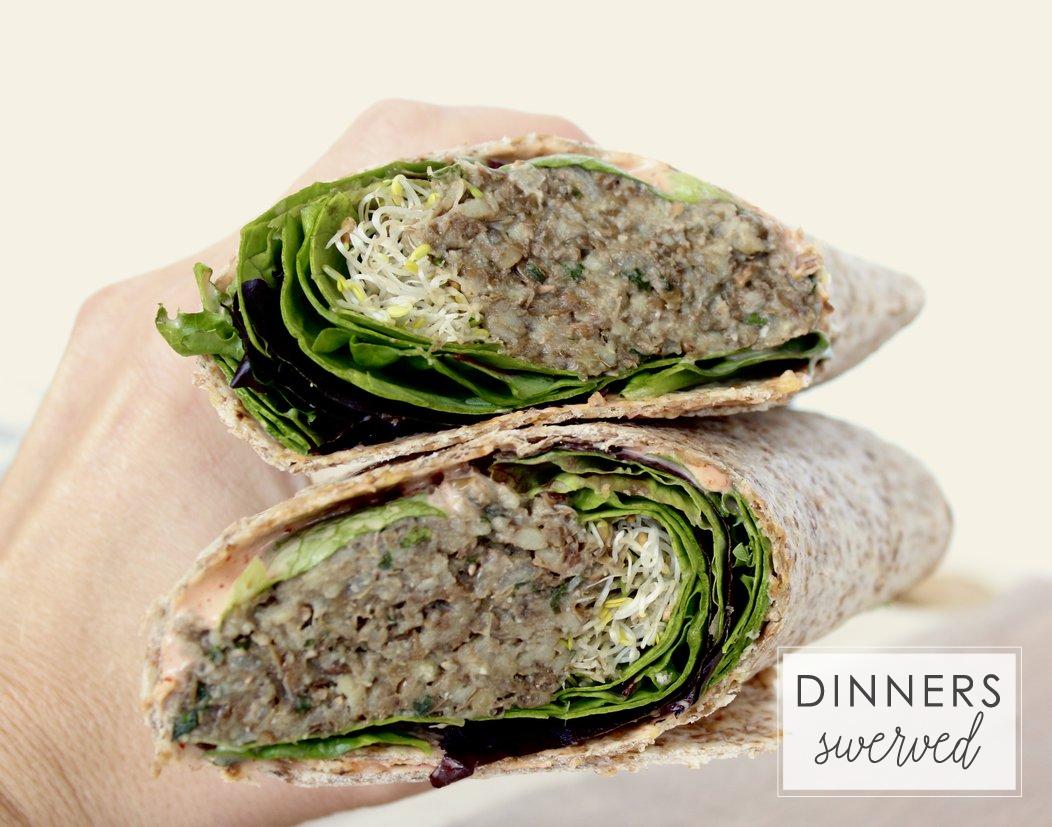 As summer craziness or laziness sets in, you need to make this wrap. It's tasty, it's easy and it's fast! All wins in my book. Go make it today and actually have lunch ready again later this week!
Happy Eating!
~Nancy

Smashed Lentil Wrap with Sriracha Mayo
A delicious, healthy and protein packed wrap, perfect for lunch all week!
Ingredients
For Smashed Lentils:
1 16oz package Cooked Lentils or apprx. 2½ - 3 cups Cooked Lentils
½ of a small Onion, finely diced
¼ cup Cilantro
1 tsp Sriracha Sauce
¾ tsp Salt
¾ tsp Ground Black Pepper
½ tsp Cumin
½ tsp Garlic Powder
½ Lemon, squeezed
For Sriracha Mayo:
¼ cup Vegan Mayo, may use regular if preferred
1 Tbsp Sriracha Sauce
½ Lemon, squeezed
For Wrap:
Wraps of your choice, I like Ezekiel Sprouted Grain Tortillas
Alfalfa Sprouts
Mixed Greens, I like the 50/50 Spring Mix of spinach and lettuce
Instructions
Place all "Smashed Lentil" ingredients into a food processor
Pulse a few times to combine, I like a chunkier consistency, but you can pulse longer if desired
Set aside
Mix Sriracha Mayo ingredients together, add more Sriracha if a spicer mayo is desired
Assemble Wrap by spreading a few tablespoons of Sriracha Mayo on a tortilla, a handful of greens, a small handful of Alfalfa Sprouts, and around ¾ - 1 cup of Smashed Lentils (amounts may vary per your discretion)
Wrap up tortilla and enjoy
**Place leftover Smashed Lentils in an airtight container and refrigerate for several days