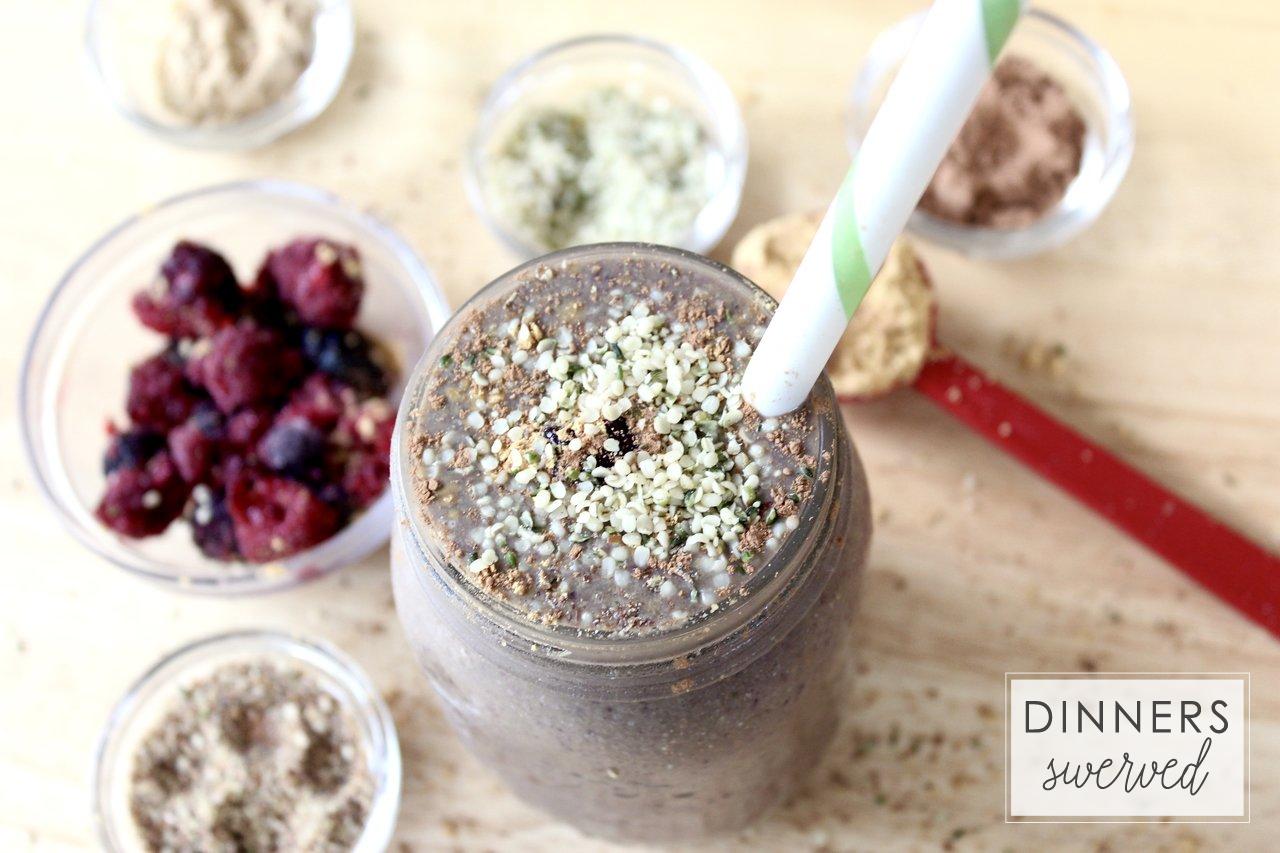 Greetings Foodies!
Protein Smoothies are my favorite post workout snack, they are a quick fix for the blood sugar crash and the "hangry" soon to follow. I set out to make a delicious smoothie, with natural plant based protein and this PB & J Protein Smoothie was the result. It's got a mellow peanut butter flavor, a sweet kick from the cherries and a sneaky green veggie no one will notice! Try this recipe today, even if you don't want to workout!
Blended Magic
My previous post, Peanut Flour Pancake Muffins, explains all the benefits of using peanut flour and I couldn't help but use it for this delicious smoothie. Powdered peanut butter or peanut flour is low in fat, loaded with protein and has a great peanut flavor. Next, I like to add hemp seeds and ground flaxseed for an extra dose of protein and added fiber. I like adding cacoa powder for a rich flavor, without being too chocolatey. The next thing I add is maca powder, it's an all natural energy booster that adds a malty flavor to this smoothie. Who needs caffeine when you've got this stuff!? I then add a banana and a few cherries to add a little sweetness, just like jelly does to a peanut butter sandwich. Lastly, I sneak a cup of spinach into this smoothie. You can't taste this healthy green and I say sneak more greens in whenever you can!
To "smooth" out this smoothie, I use both almond milk and coconut water. Why you ask? Well I love the mellowness of almond milk and coconut water has the added benefit of electrolytes to help us refuel! If you don't have coconut water on hand, feel free to either up the amount of almond milk or use regular water.
I know the list of ingredients I used may seem long, but this list is still shorter than most pre-packaged protein powders and way healthier as well.  As always, you can alter my recipe to your liking. However, I assure you this recipe is super yummy the way it is!
Winning Cup
This PB & J Protein Smoothie is a delicious way to refuel post workout or anytime you need a healthy snack! Try it today and be amazed at how great plant-based proteins can be!
Happy Eating or Drinking!
~Nancy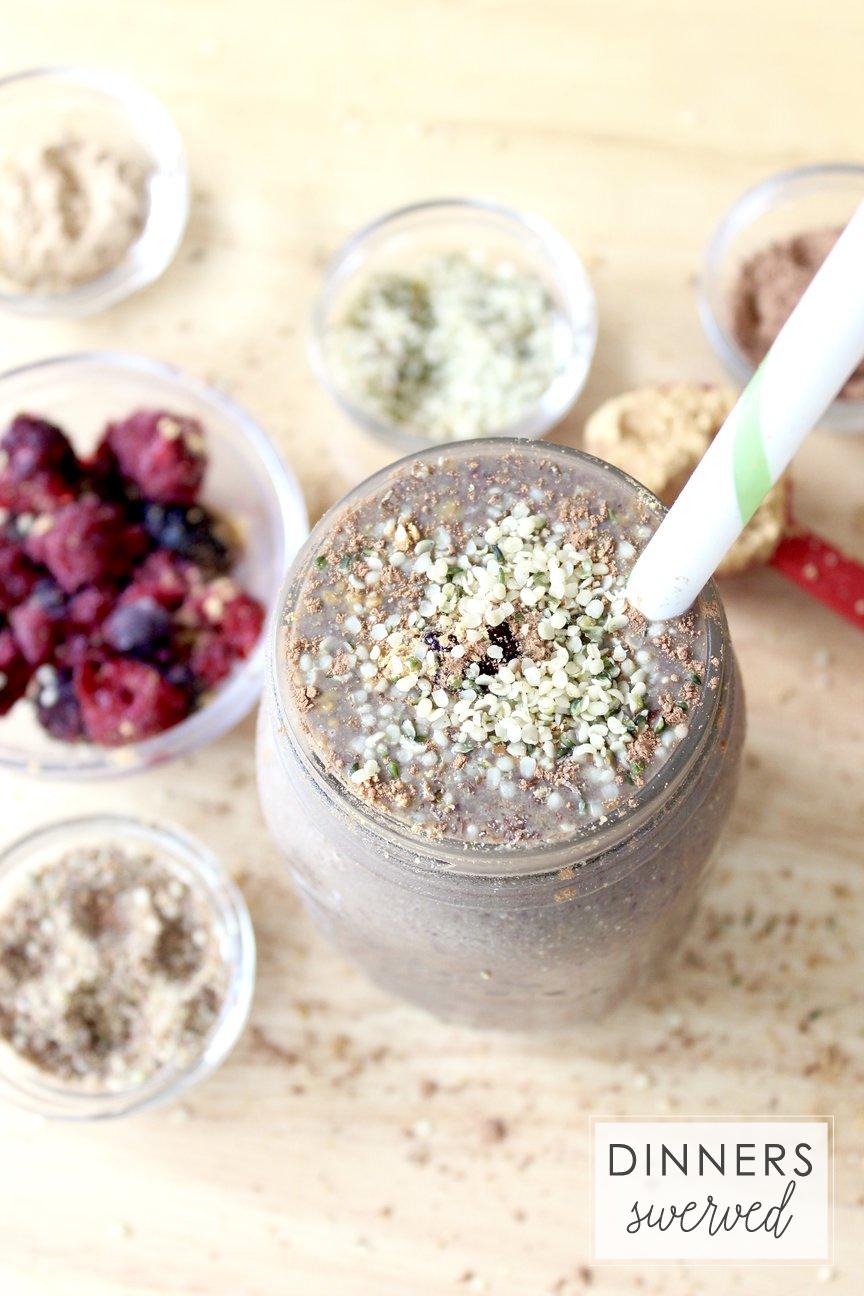 PB & J Protein Smoothie
A delicious and healthy way to refuel after a workout or whenever you want a quick snack!
Ingredients
1 cup Spinach
½ cup Cherries or Strawberries, frozen or fresh
1 Banana
¾ cup Almond Milk
¼ cup Coconut Water
2 Tablespoons Peanut Flour or Powdered Peanut Butter
1 Tablespoon Hemp Seed
1 Tablespoon Ground Flaxseed
1 Tablespoon Cacoa Powder, can substitute cocoa powder
½ Tablespoon Maca Powder
Instructions
Add everything to a blender
Blend until smooth, add more almond milk if the smoothie is too thick
Enjoy immediately